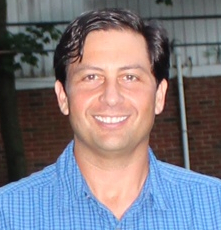 David M. Fresco, Ph.D.
We are always looking for strong undergraduates to volunteer or to receive course credit for their research participation in the PERL Lab. These experiences are actually quite an essential part of a strong application to graduate school.
Honor's College students are especially encouraged to apply.
First, step, you need to complete a free, on-line course sponsored by the CITI (Collaborative Institutional Training Initiative) on the protection of human research participations. The link for the course is here. It will open in a separate window. NOTE: Kent State now reuires this certification of all researchers. You will be "shovel-ready" for our lab and indeed, any lab once you have completed this course!
Second, click here to be taken to an online application form. It will open in a separate window. After completing this application form, email the CITI certificate to Dr. Fresco and indicate that you have completed the online application. Dr. Fresco or one of his graduate students will then respond with current opportunities for undergraduate research.