Keith's Mustang Page
1989 Ford Mustang 5.0L-Sport LX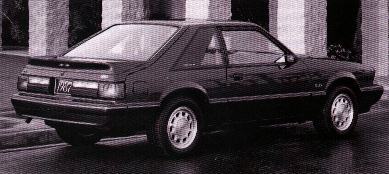 Introduction
In 1964 Ford introduced the Mustang. The Mustang was a sporty car aimed towards the youthful buyer. With an option list a mile long and classic styling the mustang was an instant success.
In 1989 Ford introduced the best Mustang ever. With 225 horsepower, fuel-injection and a greatly enhanced option list, the 1989 Ford Mustang outpaced it's rival, the Chevy Camaro.
1989 5.0 Specifications
Horsepower : 225 BHP @ 4200 RPM
Torque : 300 LBS/FT @ 3200 RPM
Base Price in 1989 $11,410
My car's sticker price $15,479
Total Cars Produced :209,769
5.0L Cars (non Gt) :45,876
Home page for Fans and Enthusiasts of the great Pony Cars
Check Back Soon for Major updates to this site!



If you would like to E-Mail me please do so!!!
Last updated February 11, 2004