salve!
This site contains material for:
AP Catullus;
AP Horace;
basic Latin One level cultural activities;
grammar and vocabulary practice based on the Latin For Americans series.
"King Croesus, watching Persian soldiers sack [his capital city], is supposed to have asked the Persian King Cyrus, 'What is it that all those men of yours are so intent upon doing?'

'They are plundering your city and carrying off your treasures,' Cyrus replied.

'Not my city or my treasures,' Croesus corrected him. 'Nothing there any longer belong to me. It is you they are robbing.'"

— Diodorus Siculus, Greek Historian, 1st century BC
(The pellet with the poison's in the vessel with the pestle...)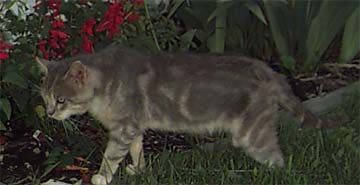 Oscar, d.1/24/02
sit terra ei levis.
.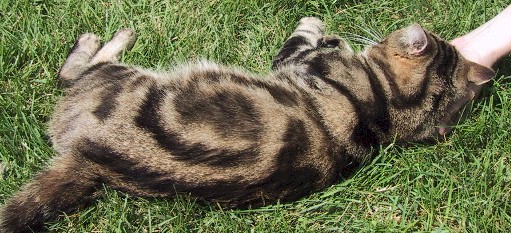 Pretty Boy Floyd
feles pulcherrimus
.
"The greatness of a nation and its moral progress can be judged by the way its animals are treated."
— Mahatma Gandhi