About ...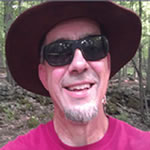 This version of RileysRuminations is dedicated to students of music and history. Earlier versions of this site have been used in the traditional education of students in the skills of mathematics and programming. The earlier site consisted of class calendars that were populated with class notes, study guides, assignments, videos and other material specific to those courses.

Ruminations now will take different tack in that we will focus on the humanities with an emphasis on early to mid 20th century jazz and the U.S. Civil War. Using these subjects, students will then work to hone programming and design skills. As students work through the assignments they will be perfecting technical skills while they study people. We will be trying to reach a deeper understanding of historical events by trying to understand the motivations of and interactions between people. We hope to gain a more complete understanding as to how history is made each day by each of us. History is created not only by the leaders of a society, rather it is mainly written its people.

I hope you will visit often. Please contact me at oriley@rileysruminations.com for comments and suggestions.