News
Past News
2005
May 27, 2005
Lucky 13 accepted to the MMC9 Music Conference in Harrisburg, PA - 2005
April 16, 2005
Ian has a new Electronic package to view at SONICBIDS -
February 16, 2005
Ian signed a 7 month contract with SHADOW BOX Cabaret in Newport News, Kentucky to play in the House Band on Wednesday thru Saturday nights from this date until September 24, 2005.
2004
November 12, 2004
Scott Stein has a new CD out with Ian playing guitar on it - check it out at on CD BABY.
October 7, 2004
Peter John Ross has a showing coming up in Columbus which has music provided by Ian Ross and Lucky 13 BAND - Check it out -

At the ARENA GRAND THURSDAY NIGHT 7:30 PM on OCTOBER 7th
October 5, 2004
SC RECORDS will release Ian's FIRST Jazz CD -

October 5, 2004 -

Engineered by Ryan Flinn and Mastered by Bob Felmly.
October 3, 2004
| | |
| --- | --- |
| | See ARTICLES in ENJOY in the Beacon(9.30.2004) and Entertainment Section (10.3.2004) in Stow Sentry, Falls News Press and Tallmadge Express on |
Ian's FIRST Jazz CD -

Much To His Dismay..

October 5, 2004 -

articles written by

Malcolm X Abram (Beacon)

and

Chris Miller( Record Publishing)
September 30, 2004
L 13 ROCKED at MidPoint Music Festival - Thanks to everyone who came out!!!
September 2, 2004
Ian Ross just completed a studio project as a guest of Scott Stein - who has a CD coming out this fall.
August 30, 2004
L 13 at -

SEPTEMBER 25, 2004 at Mr. Pitiful's at 10 PM - COME on OUT and ROCK!!!!! Over 200 BANDS over 4 days!
August 20, 2004
SC RECORDS will release Ian's FIRST Jazz CD -
Much To His Dismay..
October 5, 2004
July 14, 2004
Ian has been asked by WAPS to play a solo act - opening for AMELIA at the Lime Spider in Akron. Ian did a great job at this gig to a packed house - one of the radio personalities referred to him as a young "George Benson!"
July 9, 2004
Ian sat in with H2O tonight at Jimmy's Cafe in Cuyahoga Falls. He will be playing here in the next month with his own Trio - so keep watching for the dates!
May 22, 2004
Ian played at Sonny Robertson's BIRTHDAY BASH --- There were over 10 guests which included Ian playing two songs with the HOWARD STREET BLUES BAND, and HENRY TOWNSEND(94 years young) - the living legend of the BLUES who had played with the real ROBERT JOHNSON
May 7, 2004
LUCKY 13 's - was scheduled to play one set at the COURT, but ended up playing the whole night. This is ONE OF THE BEST BARS Anywhere - Great People - Great Place and GREAT OWNER - Thanks Jackie !!! It was good to have Richard back on the DRUMS!
April 13, 2004
LUCKY 13 's - will have a cut on the new CD to be released by WKSU - Funeral In The Rain - in the FALL 2004.
April 7, 2004
LUCKY 13 's - recorded BADGE in the studio at CCM.
March 13, 2004
LUCKY 13 's - Spring Break starts March 19 - band members will be anywhere from Florida - Georgia - Germany. Spring Quarter - Nathan is back in town and the group will be playing in the Cincinnati area.
January 31, 2004
LUCKY 13 's THE REAL DEAL has been picked up for distribution by DWM Music - check it out!!

January 4, 2003
LUCKY 13 - change is one thing that always happens. Nathan will be leaving every other quarter to CO-OP in Engineering. Lucky 13 will be scheduling gigs when Nathan is in town. Also some gigs may have a sit in bassist.
January 1, 2003
LUCKY 13 - two videos are released on Sonnyboo Web Site - check them out below and the LINKS page - FUNERAL & Angel
2003
December 13, 2003
LUCKY 13 makes their movie debut - in the YEAR THAT TREMBLED. Ian, Nathan and Ryan were extras in a movie filmed in Hiram back during the summer of 2000. It has been released in VHS and DVD - they are in the movie for a total of 3 nanoseconds - check it out - YEAR THAT TREMBLED
October 13, 2003
Lucky 13 MUSIC featured on John Ross independent movies to be shown in CLEVELAND on October 19th and November 6th - check it out MOVIE LINK
October 1, 2003
Kid Antrim Music selects The B SONG for their 2004 Rock Compilation CD to come out in January or February 2004
September 23, 2003
L 13 played at the opening of the UC Arts Party. There was a large crowd there, and L 13 was one of the highlights of the event!!
September 17, 2003
L 13 went to Nashville as in Tennessee to discuss music with WHAT RECORDS. They cut two new songs and are still in discussion with the record company about a project for 2005.
September 11, 2003
Thanks to Fans, & Midnight BLUEZ for Opening - we always have a great time at NORTHSIDE - this is were it all started for L 13 back in 1998!!!
August 30, 2003
Thanks to Fans, Raging Silence & Steve McClain Band for a great concert at the OUTPOST. Check this club out - they have made alot of improvements and is a good venue to see bands.
August 9, 2003
Thanks to Jackie at the Court Street Grill - L 13 had a GREAT time in Pomeroy with the two other bands, and the FANS were great with the bar PACKED!!!
Can't wait until next year!!!
July 27, 2003
Thanks to FALLS RIVER PAVILION - a Great VENUE to play in Cuyahoga Falls - Special thanks to Doug Flinn, Susan Truby & Walt English. There were over 400 people - ROCK and ROLL!!!
July 24, 2003
Thanks to LOCK 3 and WAPS and Lime Spider for a great event - L 13 had a ROCKIN good time at LOCK 3 even with all the PA problems - Thanks to all the people that came out -
it was a great day!!!
June 16, 2003
LUCKY 13 BAND has been invited down to Nashville to write with Billy Herzig with WHAT RECORDS to see what can be developed - they will be traveling down in early fall - you never know what may happen!?!
June 9, 2003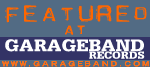 Damn Leather Jacket
featured on Garage BAND -
June 6, 2003

TRACK of the DAY on Garage BAND -
LONELY LIFE BLUES - JUNE 6, 2003 - ALL DAY!!!!
NUMBER 5 in BLUES for their qualifying Round, and Number # 184 overall based
on 1,362 Blues songs!!!=
May 31, 2003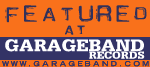 LONELY LIFE BLUES featured on Garage BAND -
NUMBER # 1 BLUES TUNE on May 31, 2003.
May 27, 2003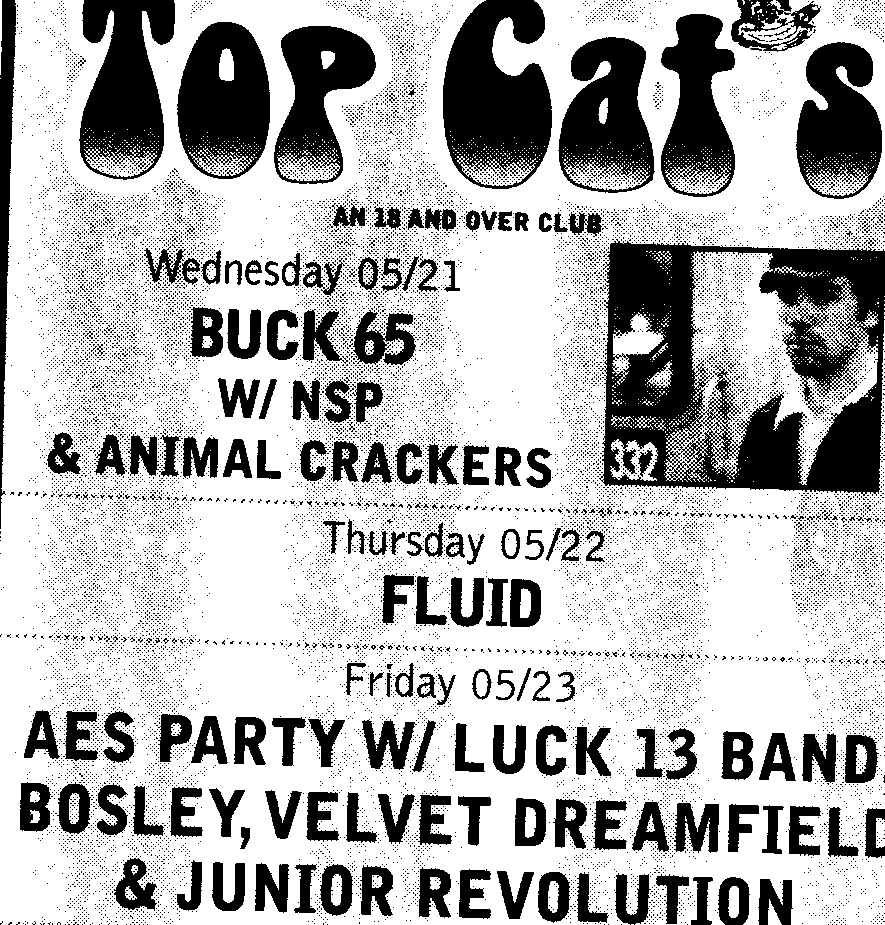 TOPCATS - CCM CD release party was great - with four other bands. There was a good crowd. Audio Engineers Society gave out over 50 compilations, and more will be available next fall 2003. LUCKY 13 has 3 cuts on the compilation - bands were limited to three songs MAX -
| | |
| --- | --- |
| | Angel On My Door Step |
| | Lonely Life Blues |
| | Peanut Butter & Jam |
L 13 donated 3 of the - THE REAL DEAL CD's for raffle prizes. Thanks to CCM Audio Engineers Society for the release party.
TOPCATS --- next fall -
L 13 has been asked back!!!
May 25, 2003

TRACK of the DAY on Garage BAND - B Song ended up NUMBER 1 in BLUES for their qualifying Round, and Number # 23 overall based on 1,335 Blues songs!!!=
April 25, 2003
THE LUCKY 13 BAND headlined at Miami U at the Morris Quad. It was cold and rainy weather, but we still had a ROCKIN TIME!!!!
L 13 did a seven song set:
| | |
| --- | --- |
| | No Idea |
| | B Song |
| | Hoochie Koochie Man |
| | Funeral In The Rain |
| | No More Tears |
| | Damn Leather Jacket |
| | Lonely Life Blues |
Thanks to Emily for booking and photos - Thanks to Ryan for sound?????? Question to answer from the gig - WHO is L 13's 40 year old singer???????????
March 14-16, 2003
THE LUCKY 13 BAND with new Drummer Allan Ritter went into the Group Effort Studio in Kentucky to cut their songs for the CCM Compilation CD to be released in May 2003. They had just practiced one time with Allan before the studio session and had only two songs. They ended up writing two more songs - so they will have FOUR SONGS on the compilation CD. You will hear everything from Rock and ROLL to Classical to an acoustic ballad. Preliminary reviews say this is some of their best song writing yet!!!
We welcome Allan Ritter as the new L 13 drummer!
February 10, 2003
THE REAL DEAL was selected by a panel of judges from the Student Chapter of Audio Engineers at CCM at the University of Cincinnati - as one of the TOP 5 New CD's for 2002!!! There were over 12 CD's reviewed. THE LUCKY 13 BAND will be going into the studio in Kentucky in March of 2003 to record 2-3 new songs to be included in a compilation CD from the other 4 winners!!!
January 20, 2003
SEE our MP3.com site - two NEW SONGS added - McCaulley (only place to hear this) and KATFISH - a cool acoustic blues instrumental
2002
December 31, 2002
SEE article in E Section of Record Publisher on THE LUCKY 13 BAND and THE REAL DEAL DEMO - dated 12.28.2002 - article by Bob Gaetjens published in the Tallmadge Express, Cuyahoga Falls News and Stow Sentry!!!
December 22, 2002
THE REAL DEAL DEMO has had 306 reviews!!
Here is how YOU voted:
B Song 40 %

Damn Leather Jacket 17 %

Funeral In The Rain 43 %
December 1, 2002
New Web Site Up!!
October 15, 2002
The Real Deal Demo Released
August 29, 2002
Ian traveled to Toronto to jam with the best blues player in Canada - Jeff Healey!
August 19-21, 2002
L13 was in the studio recording The Real Deal Demo. It went great with Mike Talanca as the engineer and Jim Gaines as the Producer. A GREAT TEAM! THE REAL DEAL has been released with reviews saying - "It is the best thing that L 13 has ever done, and it is the STEP to the NEXT LEVEL!"
July 11, 2002
L 13 Opened for Earth, Wind, & Fire at Nautica in Cleveland - a House of BLUES Production
July 6, 2002
L 13 opened for Judas Priest at the 202 Akron Rib Burn Off - a Magic Entertainment Production
January, 2002
L 13 was a finalist at the 2002 Mountain Dew High School Rock Off in Cleveland. This is the third time in four years!
2001
December 31, 2001
L 13 played at First Night Youngstown 2002 - a First Night Production
July 7, 2001
L 13 played at the 2001 Blues and Cruise Festival in Cuyahoga Falls - a Rubino Production. They opened for War and Mountain.
June 29, 2001
L 13 played in the Cleveland Grand Prix Parade with over 50,000 people in attendance.
June 20, 2001
L 13 opened for Lynyrd Skynyrd, Ted Nugent, and Deep Purple at Blossom Music Center - a House of BLUES Production
March 8, 2001
L 13 received the BEST ROCK BAND Award from the Cleveland Music Festival. There were over 140 bands involved in the three day festival.
2000
May 6, 2000
L 13 opened for Johnny Winter at The Odeon in Cleveland - a Belkin Production. Thanks to Slatus Management (Johnny's Manager) who booked L 13 from New York City.
1999
December 17, 1999
L 13 opened for Brownie Mary at The Odeon in Cleveland - a Belkin Production.