Home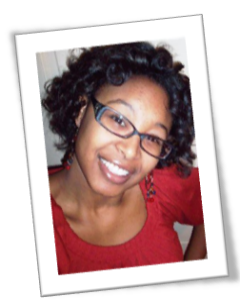 Hello and welcome to my page. My name is Tachelle Nettles and I received my Masters of Education in Instructional Technology from Kent State University.
I have always had a passion for both technology and education.  I received my Bachelor's of Science in Computer Information Systems from Bethune-Cookman University. After undergrad, I worked for a while in the education field and then spent some time as an Information Technology Support Specialist in the corporate world. After a few years working in the field, I decided to go back to school full-time and pursue my Masters Degree. The Instructional Technology (ITEC) program was the perfect fit for me. This program gave me the opportunity to combine my two passions; I was able to build on my technical skills and also gain a greater appreciation for what it takes to integrate technology into academia. The skills and knowledge that I gained prepared me for my professional career as an Educational Technologist.
This website provides an overview of my accomplishments during my graduate career at Kent State University. Here you will find a collection of my projects, documents, trainings, visuals and other work that I completed as a student.
| | | |
| --- | --- | --- |
| Courses Taken | Semester/Year | Grade |
| ITEC 57430 - Computer Applications in Education | Spring 2010 | A |
| ITEC 67410 - Simulation-Games in Education | Spring 2010 | A |
| ITEC 50093 - Web Animation Workshop | Summer 2010 | S |
| EPSY 65524 - Learning Theories | Fall 2010 | A |
| ITEC 50093 - Develop Web Sites Workshop | Fall 2010 | S |
| ITEC 57411 - Designing Visuals for Instruction | Fall 2010 | A |
| ITEC 57427 - Technology and Learning | Fall 2010 | A |
| ITEC 67432 - Designing Multimedia for Instruction | Spring 2011 | A |
| ITEC 67438 - Instructional Applications of the Internet | Spring 2011 | A |
| ITEC 67442 - Designing Online Courses | Spring 2011 | A |
| ITEC 67420 - Researching Current Issues in Instructional Technology | Summer 2011 | A |
| ITEC 67436 - Distance Education | Summer 2011 | A |
| ITEC 67439 - Portfolio Review | Summer 2011 | S |