In the following example, a presentation has been created in Flash and then made SCORM compliant.
After creating the learning content (presentation, quiz, slide show, etc.) in Flash you will need to:
1. Make sure any interactions are set up for the Knowledge Track option. (Open the Component Inspector and select Knowledge Track in the Parameters options.) When you check the Knowledge Track option, each interaction will calculate automatically and send the following data to the LMS: Question Type, Correct Response, User Response, Result.
2. Publish your course using the SCORM template (included with Flash MX - it is an extension that can be downloaded from the Macromedia site for Flash 5). Select File | Publish Settings: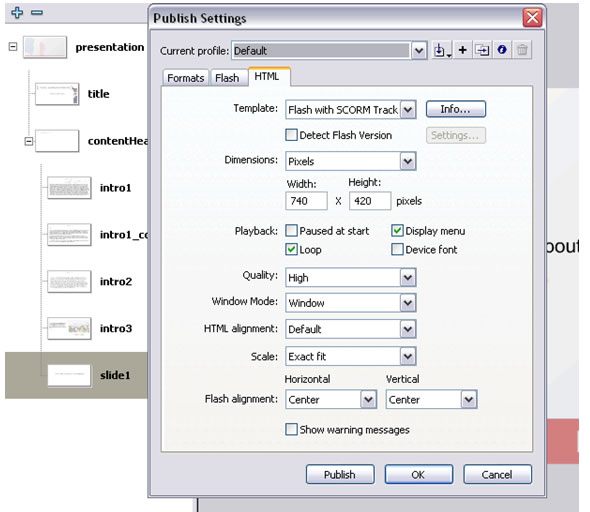 Click Publish and OK to close the screen.
Several new files have been added to the directory where your FLA file resides. All of these files are necessary for the movie to function as a SCO that can communicate with a SCORM compliant LMS.
3. Create the course manifest file. All SCORM-conformant packages must include an imsmanifest.xml file. The manifest tells all the files needed for the content to run and where to find them. Macromedia provides a free extension to Dreamweaver that creates a manifest file. This can be downloaded from the Macromedia Exchange.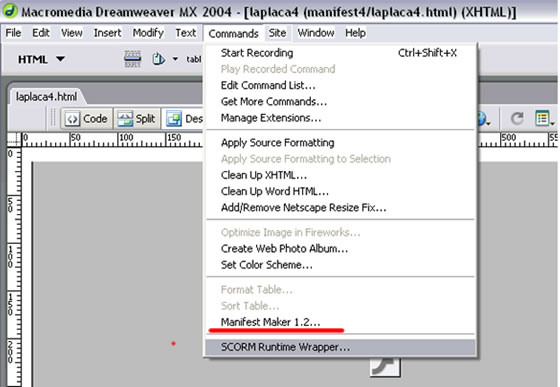 Select Commands | Manifest Maker.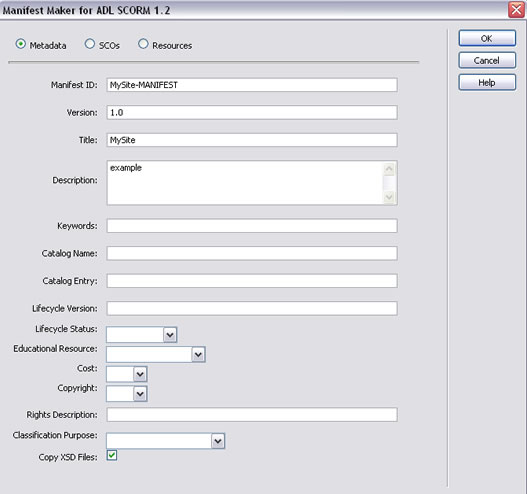 Fill in Manifest Maker ID, Version, Title, Description and Keywords. Click OK when finished.
Select Commands | SCORM Runtime Wrapper to zip all the file together so they may easily be passed to an LMS.